Homemade Macaroni and Cheese for your Camping Trip or Entertainment Event
We're going to show you how to make some awesome, easy macaroni and cheese that can be heated up on the campfire, grill or in the oven of your travel trailer/RV. This is also a good one for large parties. The recipe can be scaled up or down to the size of your family or entertainment event. You won't see exact measurements. Its so easy, it can be done by feel and taste. Take advantage of the easy preparation at home before you load your camper up for the weekend.
Ingredients for Super Easy Macaroni and Cheese
Pasta noodle of your choice

We used 2 boxes of Rotelle (note the blue box) for this batch, but have used Penne and Elbows in the past

Butter

About 2 Tablespoons per box of pasta
We tried some fancy garlic butter we picked up at Sam's Club last week

Flour

About 2 Tablespoons per box of pasta

Milk

About 2 cups per box of pasta

Salt & Pepper
Get the Pasta Going
Fill your sauce pan with water
Turn the stove on high
Wait until the water is boiling
Add pasta to boiling water
Cook pasta according to instructions (usually 7-10 minutes)
Drain pasta and set aside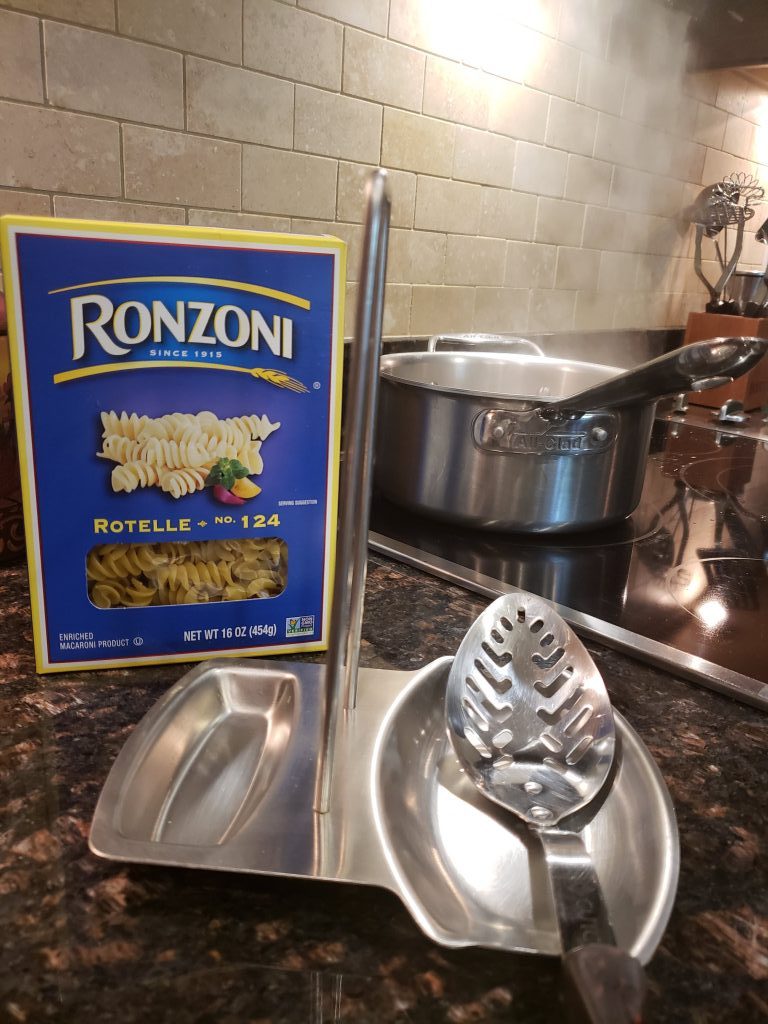 Make the Cheese Sauce
Get a large stock pot/dutch oven/whatever you have that you'll be able to mix your pasta in
Set heat on medium-ish
Add butter
Wait for butter to partially melt
Add flour
Wait for flour and butter to combine
Gradually stir in milk (to accelerate process, heat milk in microwave for about 2 minutes)
Wait for mixture to thicken
Gradually stir in cheese (1/2 cup at a time)
Wait for cheese sauce to thicken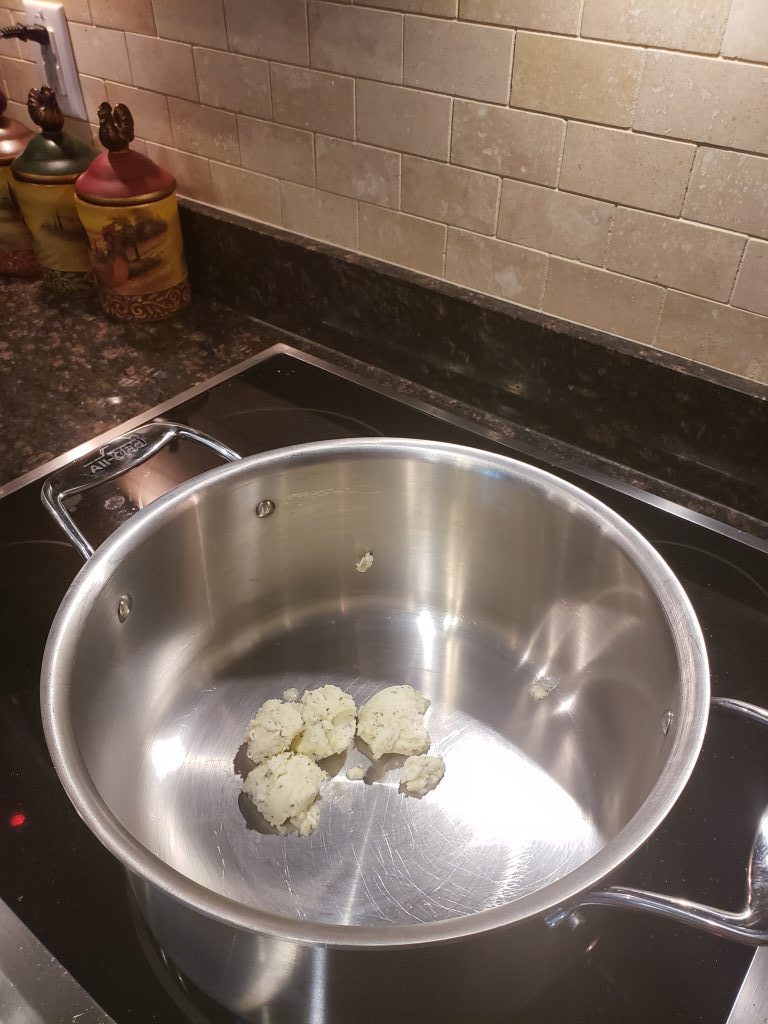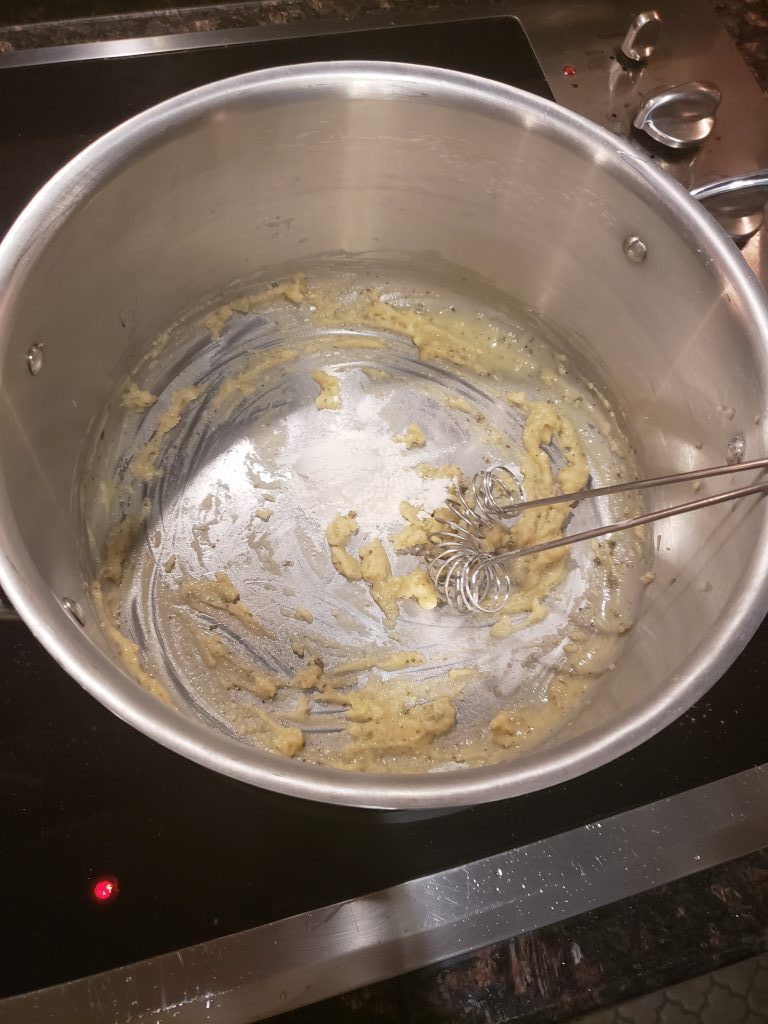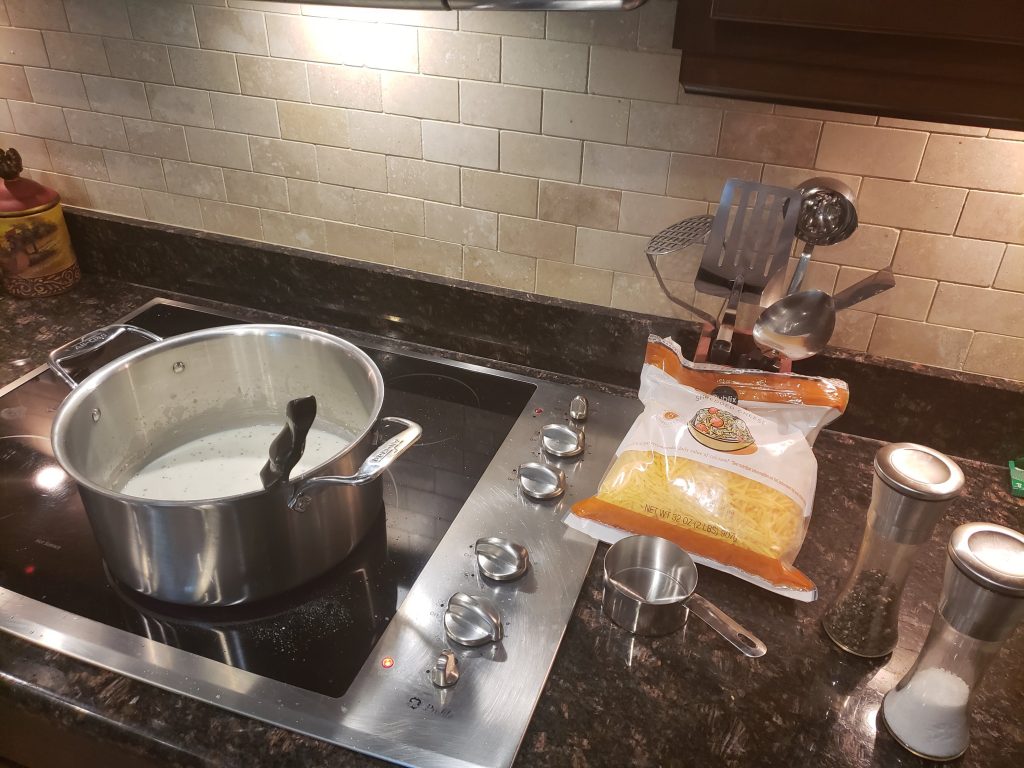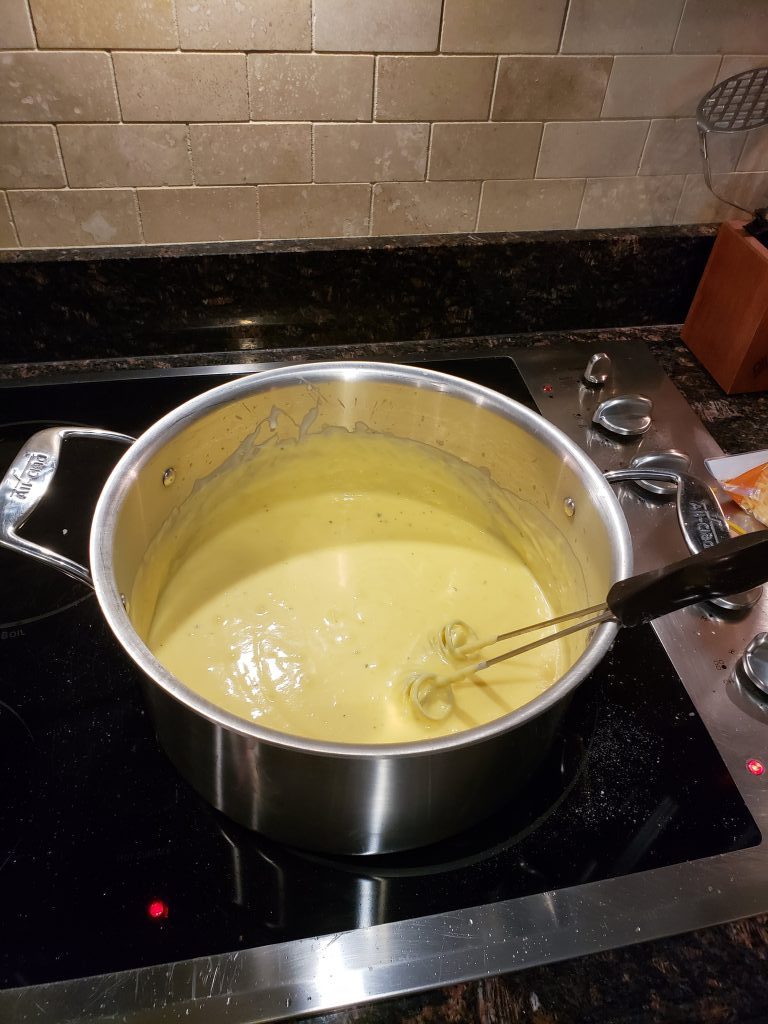 Create the Macaroni and Cheese Masterpiece
Add pasta directly to cheese sauce mixture
Stir with large spoon until all pasta is covered in cheese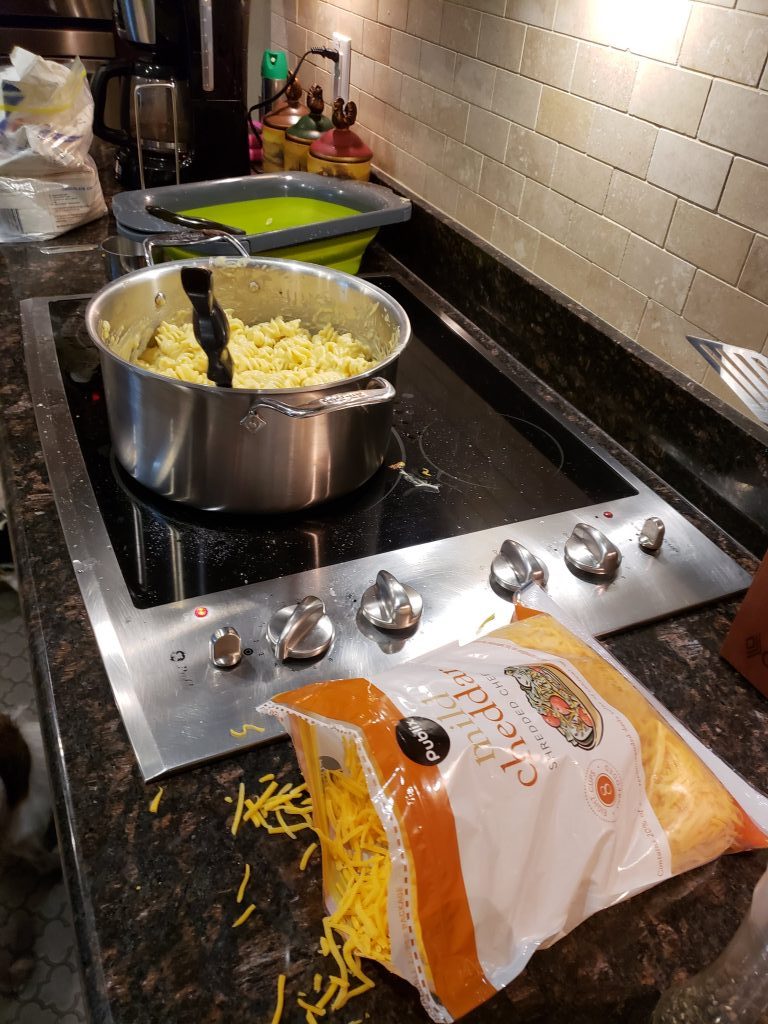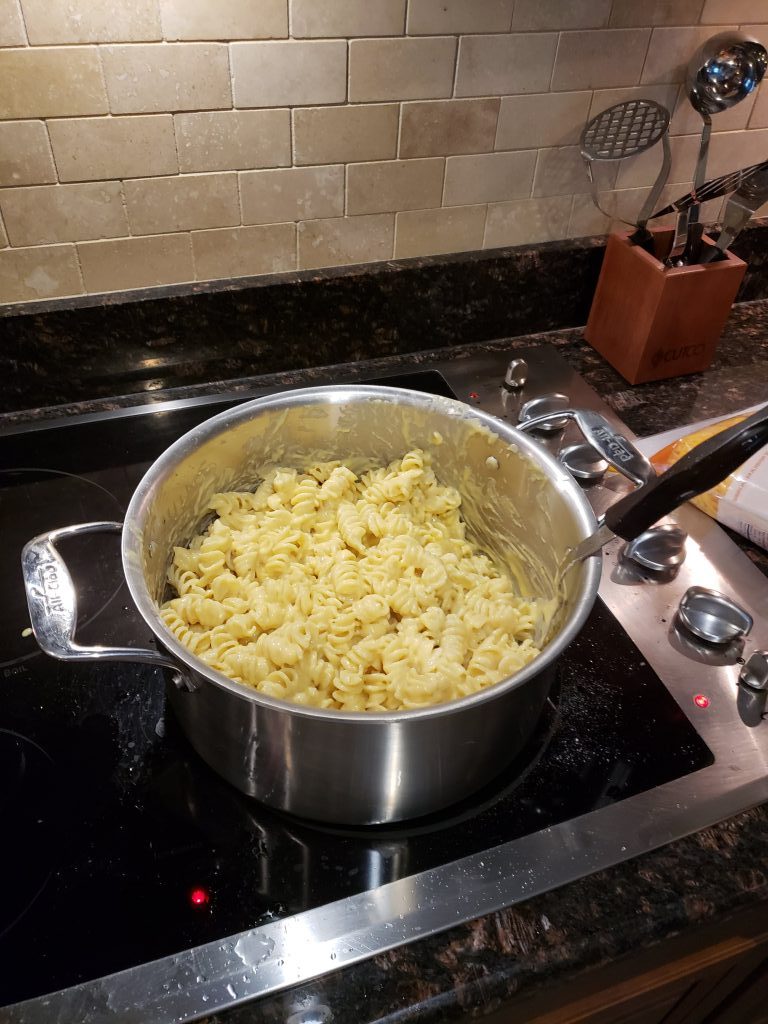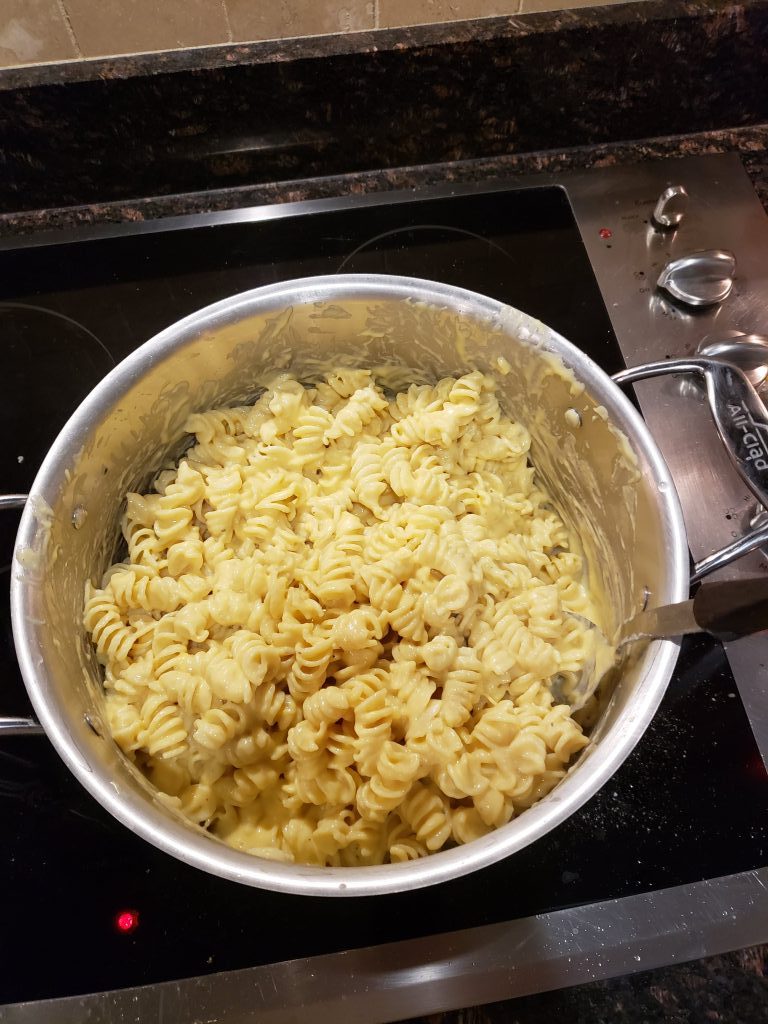 Prep Macaroni and Cheese for Camping/Event
Pre-Grease appropriate size storage container (we used Pam)
Move macaroni and cheese from pot to storage container
Cover with aluminum foil (or plastic wrap)
Store in refrigerator until ready to server

Tip: Letting the macaroni and cheese sit in the fridge for 24-48 hours improves the taste during the reheat, so make this on Wednesday or Thursday for a weekend event for improved results

Clean up your cooking mess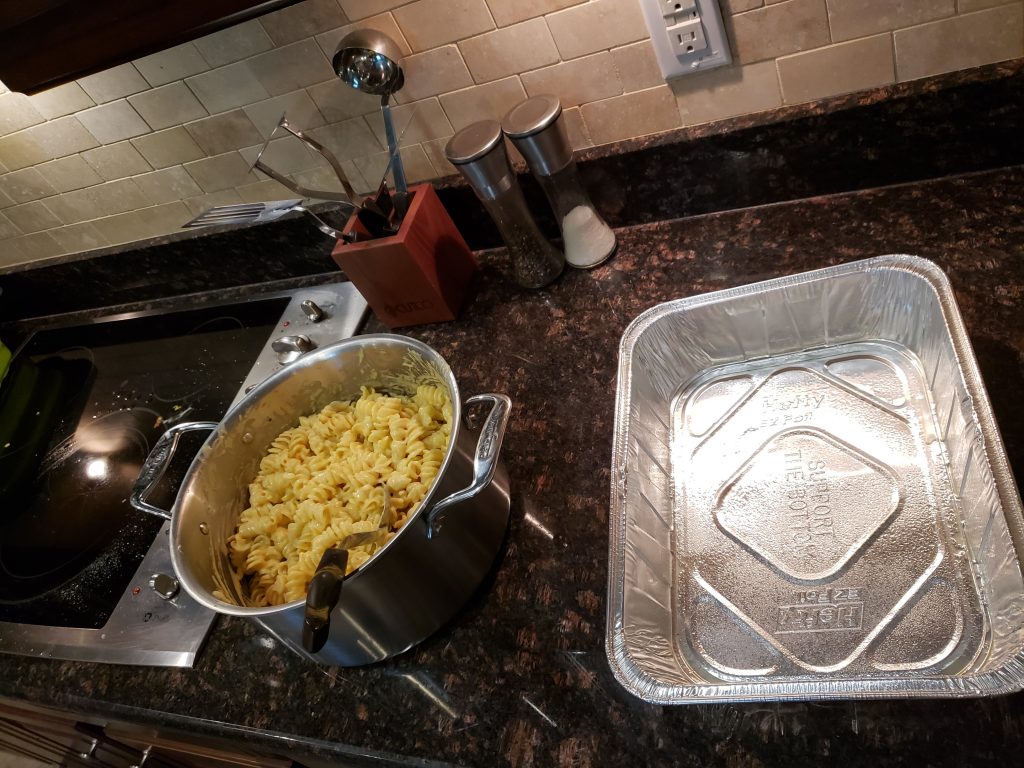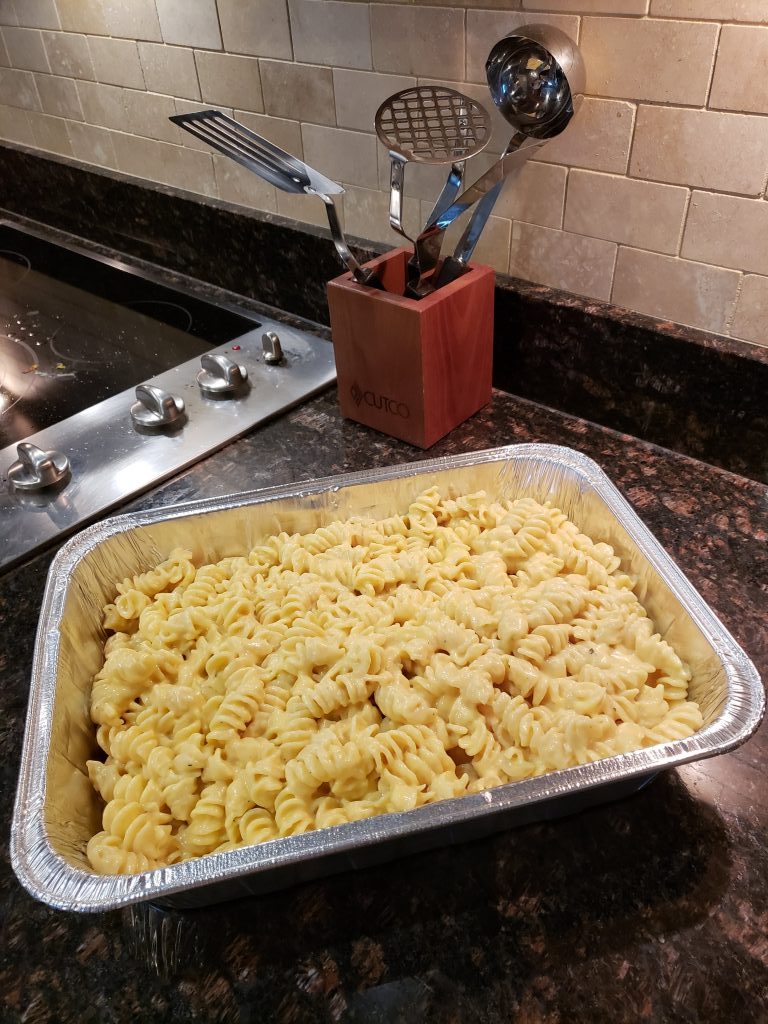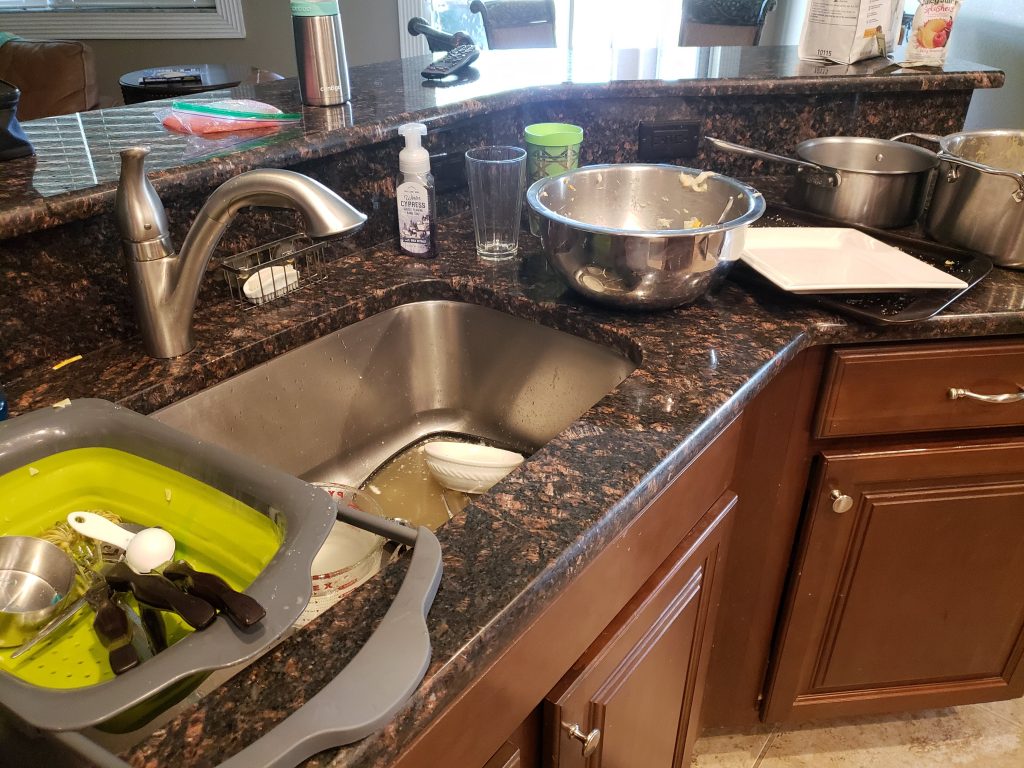 Tip: We separated and simplified the reheat instructions below, so this is all you have to remember/print for the day of your camping trip/event. Print/write down the 5 steps below and you're good for getting your macaroni and cheese ready to go.
Serve Macaroni and Cheese
Remove macaroni and cheese from fridge (storage location)
Preheat oven to 425
Reheat macaroni and cheese uncovered for about 15-20 minutes until top begins to brown
Check for warmth throughout all layers
Remove from oven, and serve
Checkout more delicious recipes – Click Here