Gamble Rogers Memorial State Park – Overview
Riding along the iconic A1A on our way to our weekend hot spot thinking, "How can there possibly be a campground backing up to the dunes of the sandy shores of Central Florida's most popular beach when we are already practically driving on the sand now?" Sure enough, the road ahead wanders a few clicks west and there lies our spot along the ocean, Gamble Rogers Memorial State Park.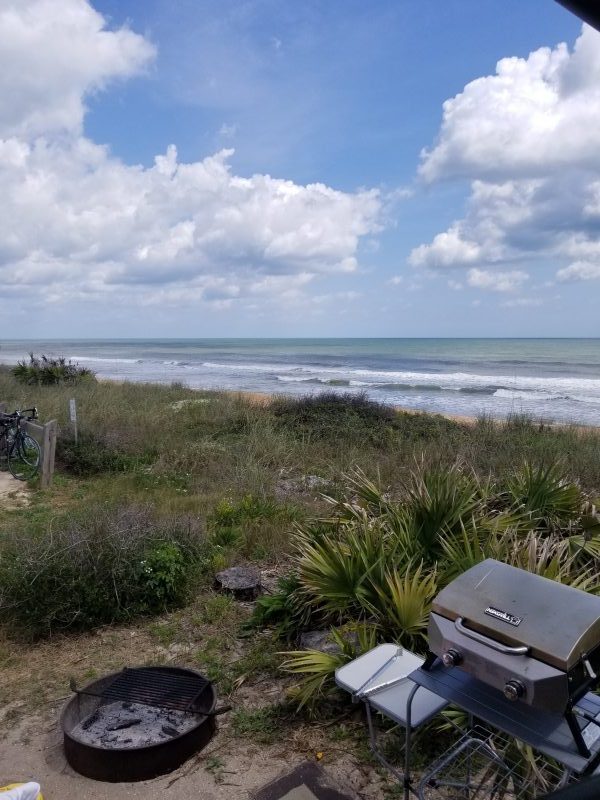 Upon arrival in the late afternoon, Dave set up the outside of the camper while I managed the inside. The sound of the ocean raged furiously as we opened the camper windows and let the good times roll. It was our usual gig of setting up; kids bantering in the background, music tuned in and drinks flowing (Jameson and Tito's). After a quick and simply meal of hot dogs on the fire with potato chips, we all gathered around the fire for s'mores and relaxation as day gave way to a breezy, starry night.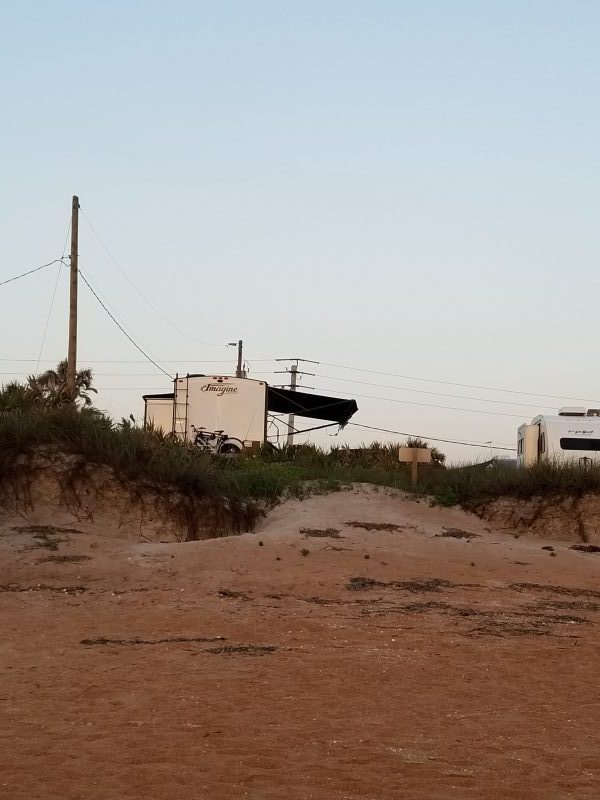 The next day, we woke for sunrise which was to occur at exactly 7:07 a.m.  Each time we camp near the east coast, the girls are eager to make their way to the beach to watch. It is magnificent to see the blazing glow ball rise from the horizon. To follow is a delicious bacon, egg and cheese bagel or burrito with coffee and hot chocolate eaten at the picnic table. Camping food is different than eating at home and it just plain tastes better!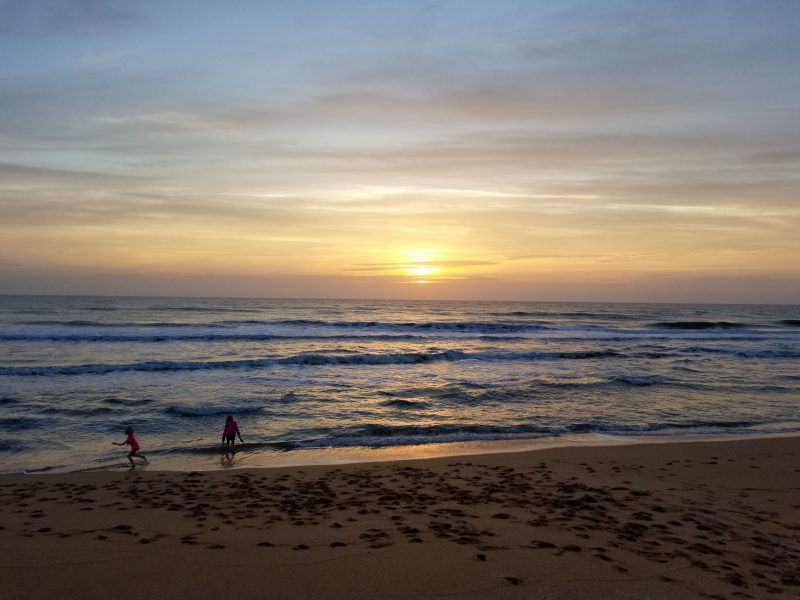 Gamble Rogers History
Gamble Rogers was a Florida folk singer who drowned while attempting to rescue a swimmer out in the surf. For that, this park is named after. In it are many things to do. You can doze off on the red sandy beach, surf, surf fish, inshore fish, bike ride, hike the trails looking for gopher tortoise burrows or just hang out at your campsite and relax and enjoy the view. Time passes quickly as the waves roll on. Gamble Rogers was a terrific camping spot and will be no gamble for any outdoor beach lover looking for a perfect getaway.
Check out more Campground Reviews – Click Here