Maximizing comfort and sleep camping in the forest is always a challenge. For those of you looking for yet another review. You've come to the wrong place. But if you insist, here you go…The Hennessy Hammock – Jungle Expedition Zip is perfect for some, not perfect for others.
The Hennessy Hammock, Jungle Expedition Zip model works extremely well for me. Over the past 5 years, I've been adjusting my camping setup for my bikepacking adventures, with the goal of maximizing sleeping comfort while minimizing weight and bulkiness.
Getting Solid Rest on Multi-day Bikepacking Trips
I've tried numerous sleeping pads to reduce muscle aches on multi-day rides. Everything from the ultralight Klymit Interia X Frame, to the Klymit Static V and even the "luxurious" Big Agnes Q-Core Deluxe Sleeping Pad, none of which really worked all that great. I've been using my Jungle Expedition Zip by Hennessy Hammock for over 6 months now, and have to say the sleeping experience is much better than that on the ground.
The rest of this article highlights some tweaks that I've rolled in to my normal routine, making the Hennessy Hammock an easier, and more enjoyable experience.
Tips and Tricks
Tie a piece of string on the right side of the hammock to identify which side the zipper entry is on.

Although its not recommended on the Hennessy Hammock site, I bought two carabiners and four rappel rings to avoid having to tie the crazy knots to each try, and allow for easier adjustment when setting up.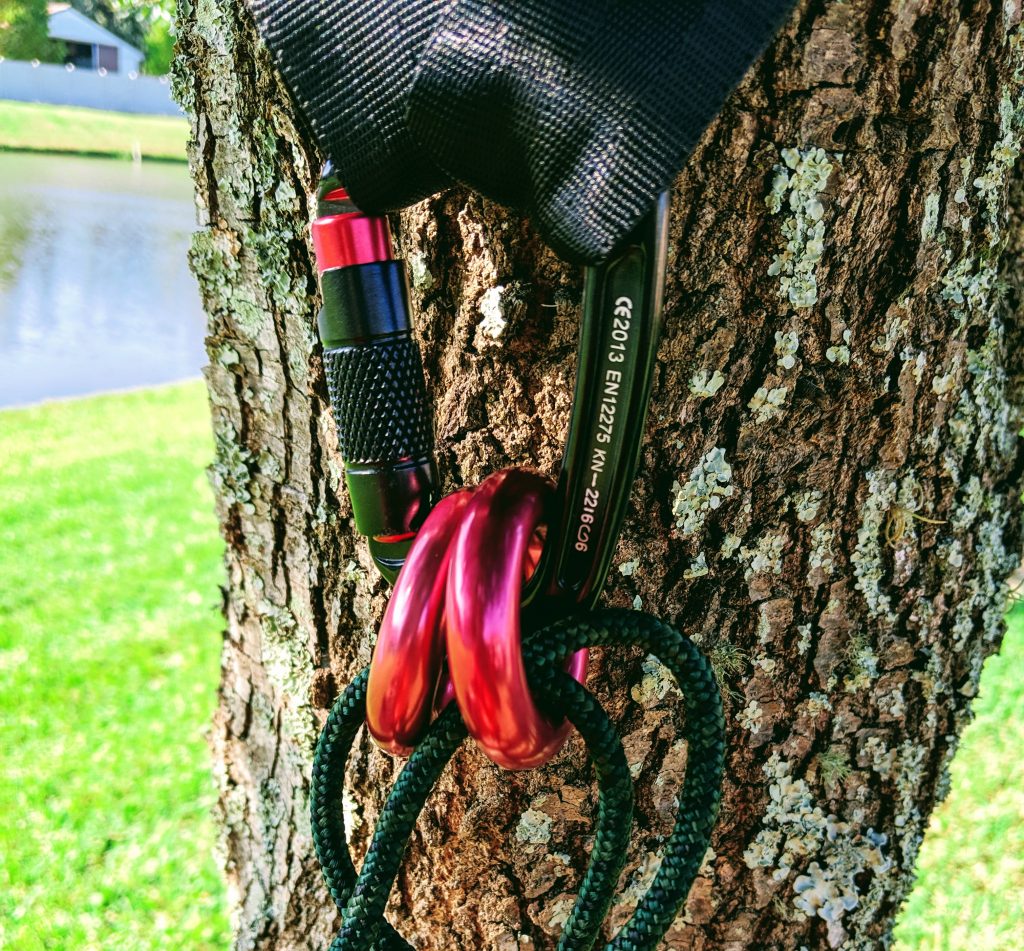 Also be sure to tie your knot tightly against the rappel rings. Otherwise, when you sit in to the hammock you'll end up on the ground.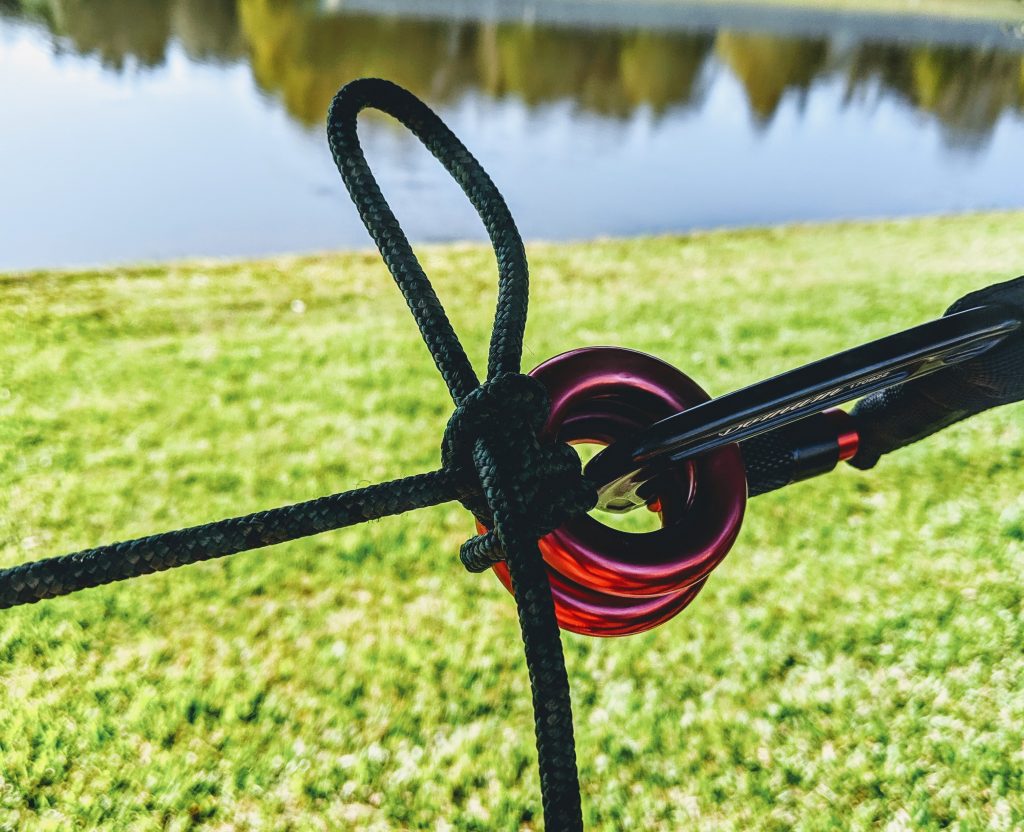 If you're camping with mosquitoes spray everything that touches you with permethrin. This includes your hammock, rain fly, socks, shorts, shirt, hat, backpack, and anything else you might think of wearing. Save the bug spray for the remaining exposed skin.
Lastly, pay attention to the diagonal, and RTFM (Read the F##%ing Manual) – many YouTube videos show people laying incorrectly in their Hennessy Hammock.

For the weight weenies of the internet the actual weight of my Hennessy Hammock Jungle Expedition Zip fully packed setup weighs in at 5lbs 3.5oz. This includes the hammock, rain fly, carabiners, stakes, rappel rings and compression sacks.
I hope this gives you some valuable information about the Hennessy Hammock and your choices and configuration of equipment as you go on your camping adventures.
Here's a quick list of the equipment references in the article above for easy of reference: