Hanna Park – Description
Kathryn Abby Hanna Park is located in Jacksonville, FL, about 15 minutes off of I-295, exit 47. It's a great location and offers hiking and bicycle trails, as well as access to a nice lake for kayaking/canoeing and access to the Atlantic Ocean with various beach access areas. It offers a lot.
Note: For those wondering, alcohol is prohibited in the park and campground.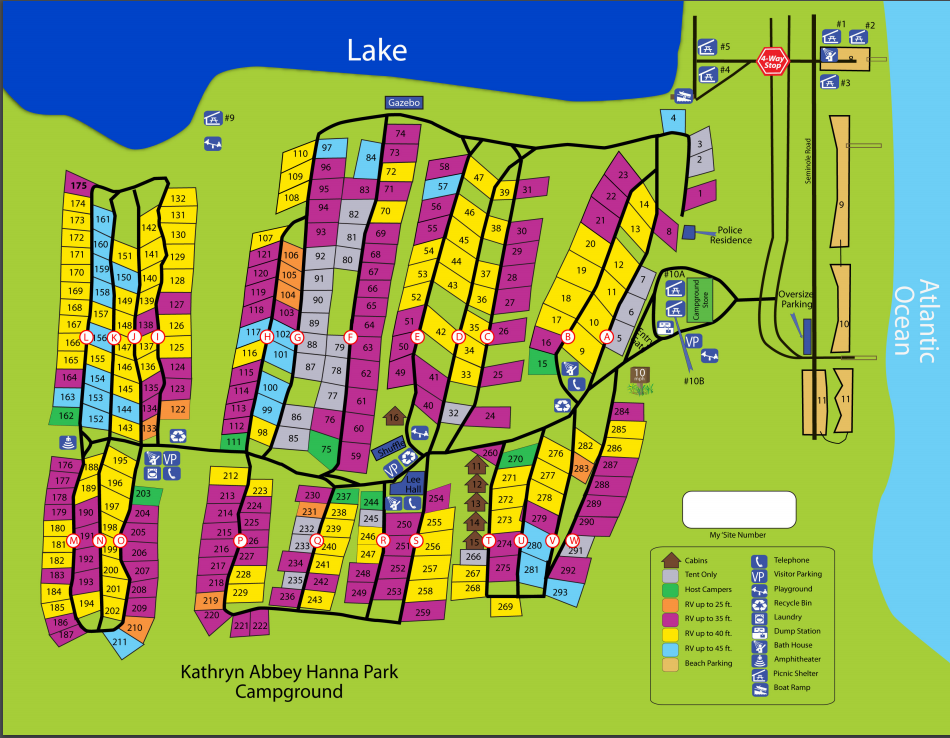 During our 2.5+ hour drive from east of Orlando, we did hit quite a bit of traffic going up I-4 and I-95. You could tell a lot of people were heading out for the beginning of Spring. One of the most horrific things we saw on the way up was a travel trailer on its side, which slowed traffic in both directions. We hope everyone was safe.
Reminder: check your tire pressure and double check your hitch setup before you hit the road on every trip.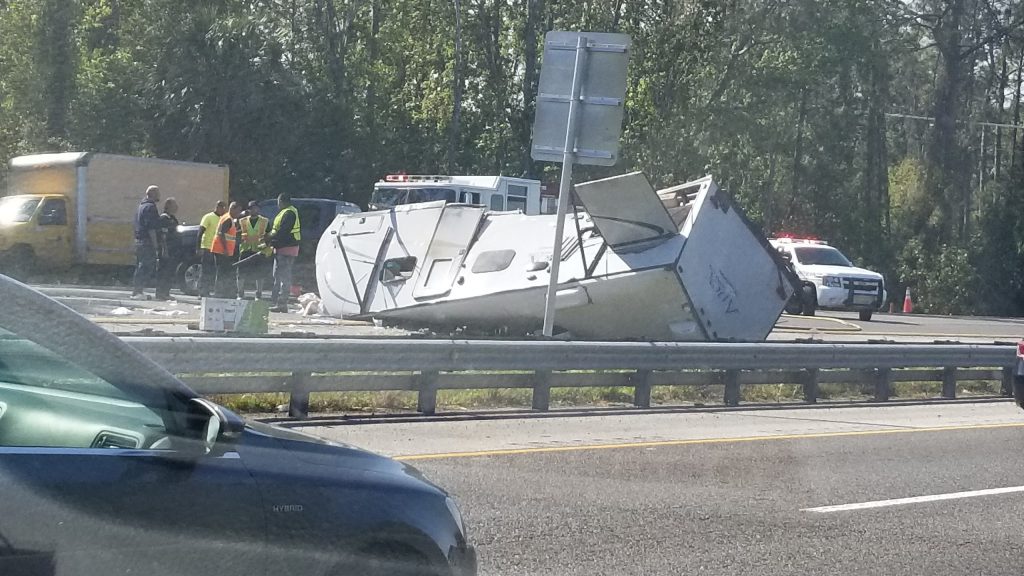 Camp Sites at Hanna Park
On pulling in to the campground, we quickly determined our 32′ travel trailer was probably about the biggest pull behind you wanted to have at Hanna Park. The turns and roadways navigating the campground are pretty narrow.
We were in Site 23, which we wouldn't recommend to anyone. Our friends were in sites 21 and 22, which were much more spacious and normal sitting sites. Here's a list of what we encountered on Site 23:
It was very tight with trees on the opposite side of the road for backing in the trailer.
The sand was extremely soft on the site, which required wood underneath the Andersen levelers to prevent them from sinking in.
We used every leveling block/piece of wood we had in the trailer due to the front to rear drop on the site.

This required us to nearly max out our tongue jack to get the trailer level front to rear (even with wood underneath it).

Sewer connection used all 3 hoses we had. It was all the way at the front of the site, but was a downhill run.
The site was large once you backed up in to it, and had a nice shortcut out to the main road through the back of the site, which the kids used extensively with their bicycles.
I suppose you didn't have to back all the way up the hill, but then our entry door would have been directly in front of a tree stump.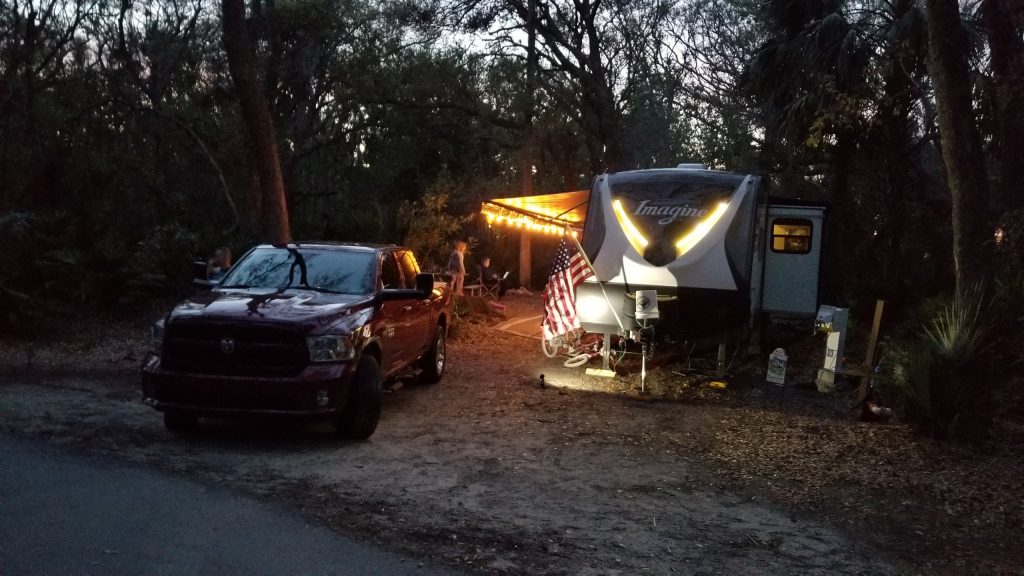 Things to Do at Hanna Park
Fishing/Water Activities
Plenty of spots to fish. Even though we didn't catch anything, the kids still had a great time casting the lines out. They also rent kayaks and canoes, or you an bring your own. The lake is perfect and not too large to get around. So you could easily go for a morning paddle and be back to your campsite in time for lunch.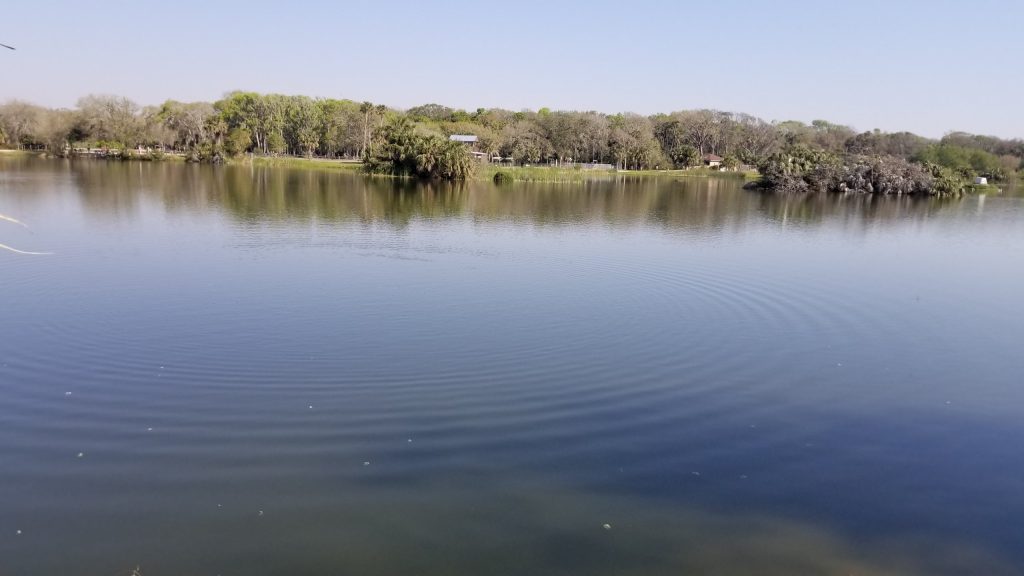 Hiking/Biking Trails
Hanna Park has plenty of hiking and biking trails. The biking trails are a blast, but be sure to bring a capable mountain bike if you're planning on tackling the more difficult trails. Their ratings are appropriate. The trails are pretty well marked and easy to follow. There is an awesome entry point near the main entrance of the campground, so be sure to check them out.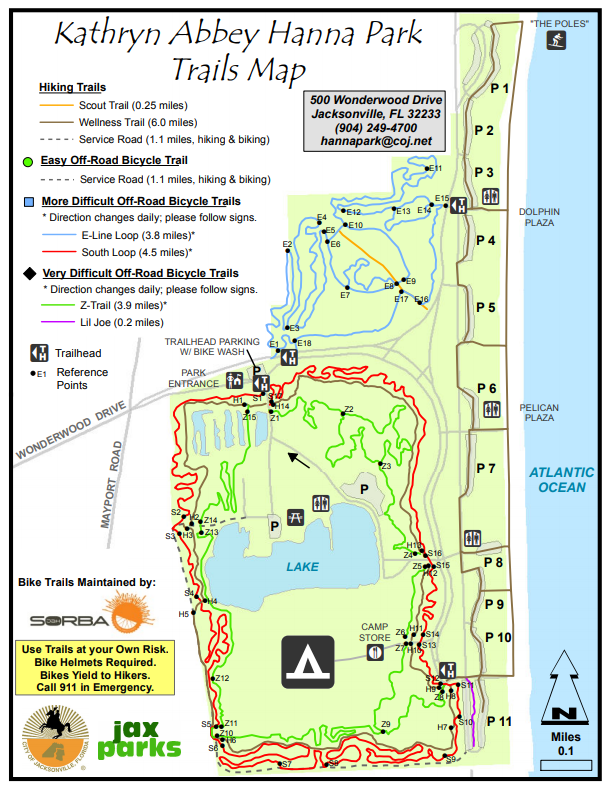 The Beach
No camping trip on the east coast would be complete without visiting the beach for sunrise. No matter how hot or cold it is, this is always a highlight of our camping trips with the kids. Be sure to check sunrise times and get out there about 10 minutes before the published time to get the full experience. We had a couple of cloudless morning where we got to see the sun rise up from the horizon flawlessly.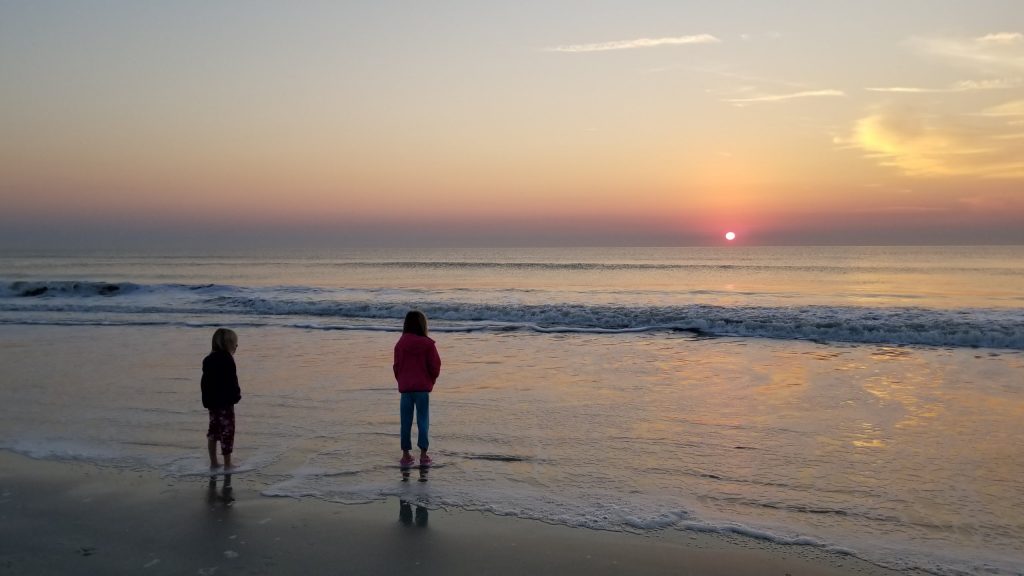 The beach is also dog friendly. Our 16 year old Jack Russell Terrier enjoyed running around before we headed back to camp for the evening.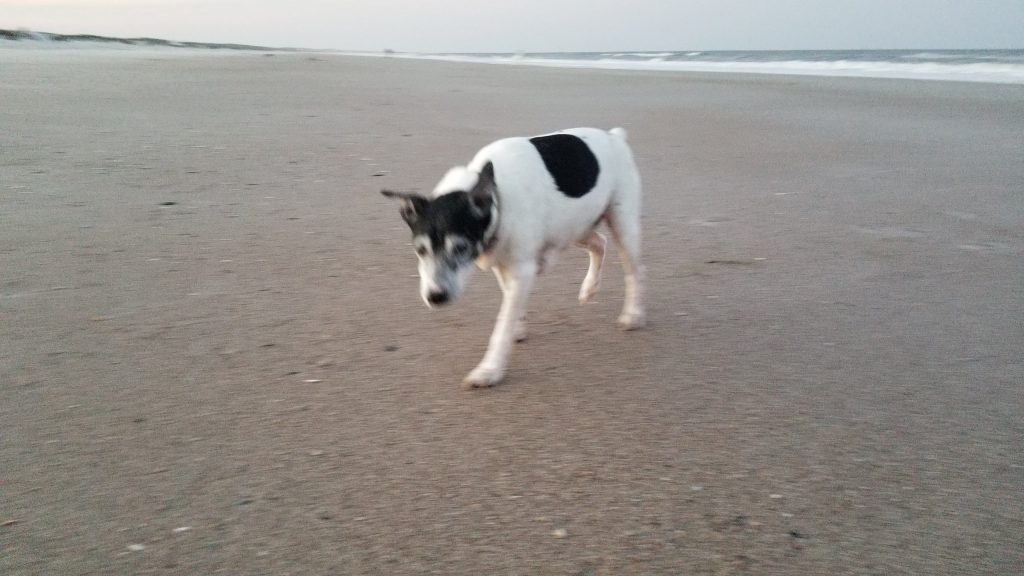 Summary
Hanna Park is a great park if you like the beach and nature. It's really a unique setting because it feels like a state forest right next to the Atlantic Ocean. It's a definite must to check out.
See some of our other campground reviews – Click here